Forum Versions

There are four different versions of our forums.
I've listed the versions in a way they are organised Via Administration Panel.
phpBB2 / phpBB3 / PunBB / Invision
Here's some information about these different forum versions :
phpBB2
This is the first phpbb version on forumotion, it also has a very high popularity rate, but that is only because of its time on the internet. For me phpbb2 is very basic, it has a simple layout, little customisation capabilities. That is why forumotion added template editing to phpbb2. This no longer paid service gives you the ability to add custom blocks and entirely change the view of your forum... you can add new items, but i still think the general style is not to fancy. Mind you template editing requires a solid HTML knowledge

it is the most stable, forum version.
ScreenShot:
---
phpBB3
This is phpbb2's successor. it is a newer, faster, sleeker version of phpbb2. It offers a whole load more customisation , and looks very modern. It is web 2,0 based.
It doesn't have template editing, but the CSS lets you customise your forum.
With automatic corner images phpbb3 themes are always rounded off , with little effort you can create a grand forum style.
ScreenShot:
---
punBB
This is stand alone forum version. It is very easy to use and elegant. If you are looking at a high class forum experience and ease this is the forum type. It looks different from the phpbb versions. The CSS allows for very flexible modifications of the forums looks. Now with template editing the possibilities of this forum system is now almost unlimited. Pun is straight forward and does what a forum should do while looking good.
ScreenShot: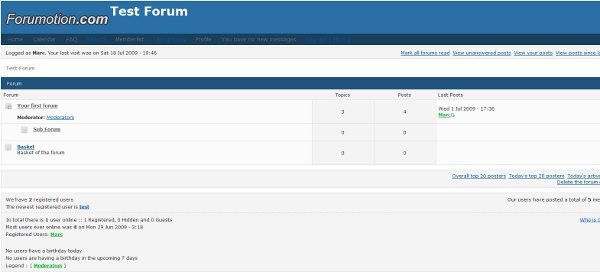 ---
Invision/IPB
This is my favorite. it is one of the most modern systems. It has an advanced CSS and allows you to customize your forums looks without limitation. This is internet user based. Its for members that know how forums function and want to pull the most out of their forum experience. IPB offers new drop down profile information, freeing up the post block. It also has a revolutionary memberlist system, displaying all the info in useful tabs.
Screenshot: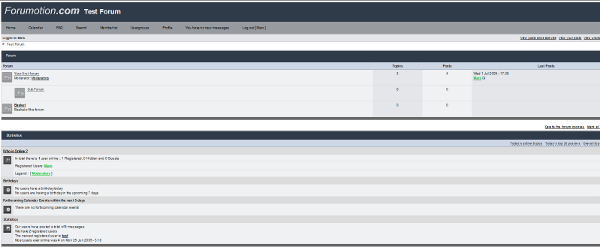 ---
You can also swich versions easily by doing the following:
Administration Panel => Display Tab => Styles => Choose a theme => Versions Tab => General => Choose Version => Select One => Save

sherif nour







Gender

:

---

Country

:

---

Posts

: 7

---

Points

: 28

---



 so nice information sherif

mazen audi







Gender

:

---

Country

:

---

Posts

: 13

---

Points

: 28

---



---
Permissions in this forum:
You
cannot
reply to topics in this forum